As part of an effort to expand their US market-share, the team at ALLJACK needed to create a new website and marketing materials. In addition to creating a new site that was more modern and appealing to American business customers, we rewrote the existing content to more accurately describe their service offerings in natural English with thoughtful care given to keyword usage for SEO (Search Engine Optimization).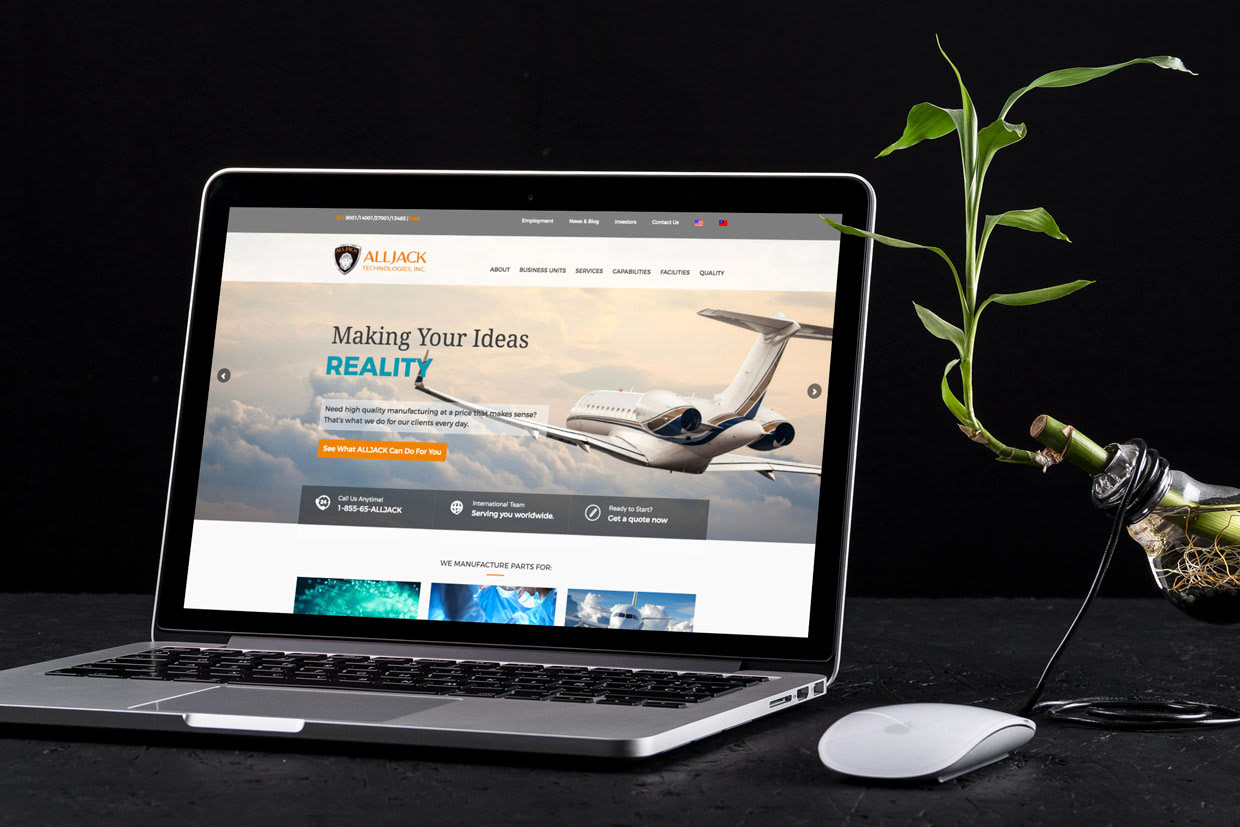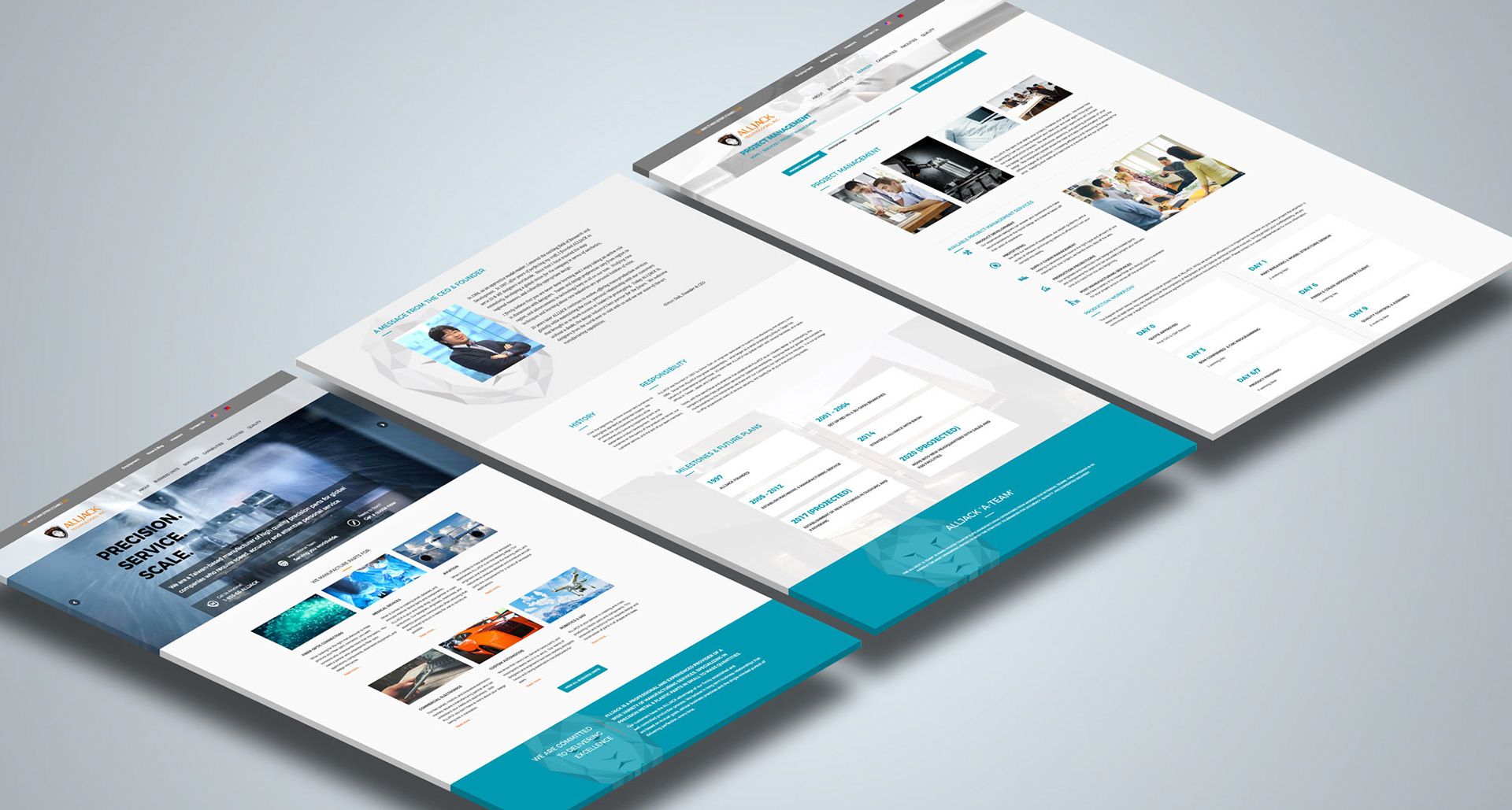 A similar site was built to target their defense manufacturing business with SEO-targeted content based on keywords selected after a thorough research process.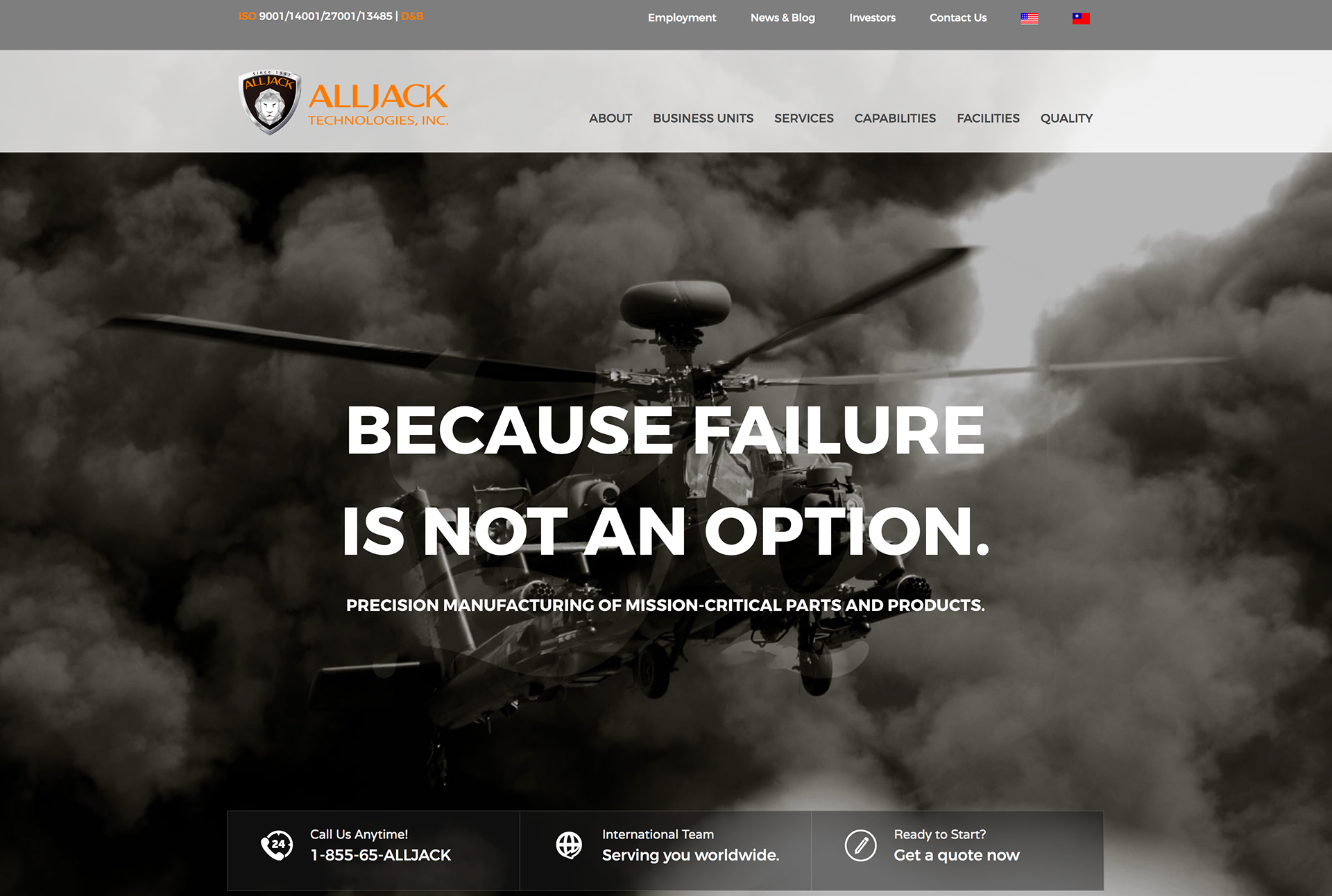 As part of the expansion effort, we implemented a long-term SEO strategy alongside online advertising via Google AdWords. An e-book with useful information for their target market was created, and several custom landing pages built to drive sales leads from e-book downloads.